2nd edition of the Access Convoy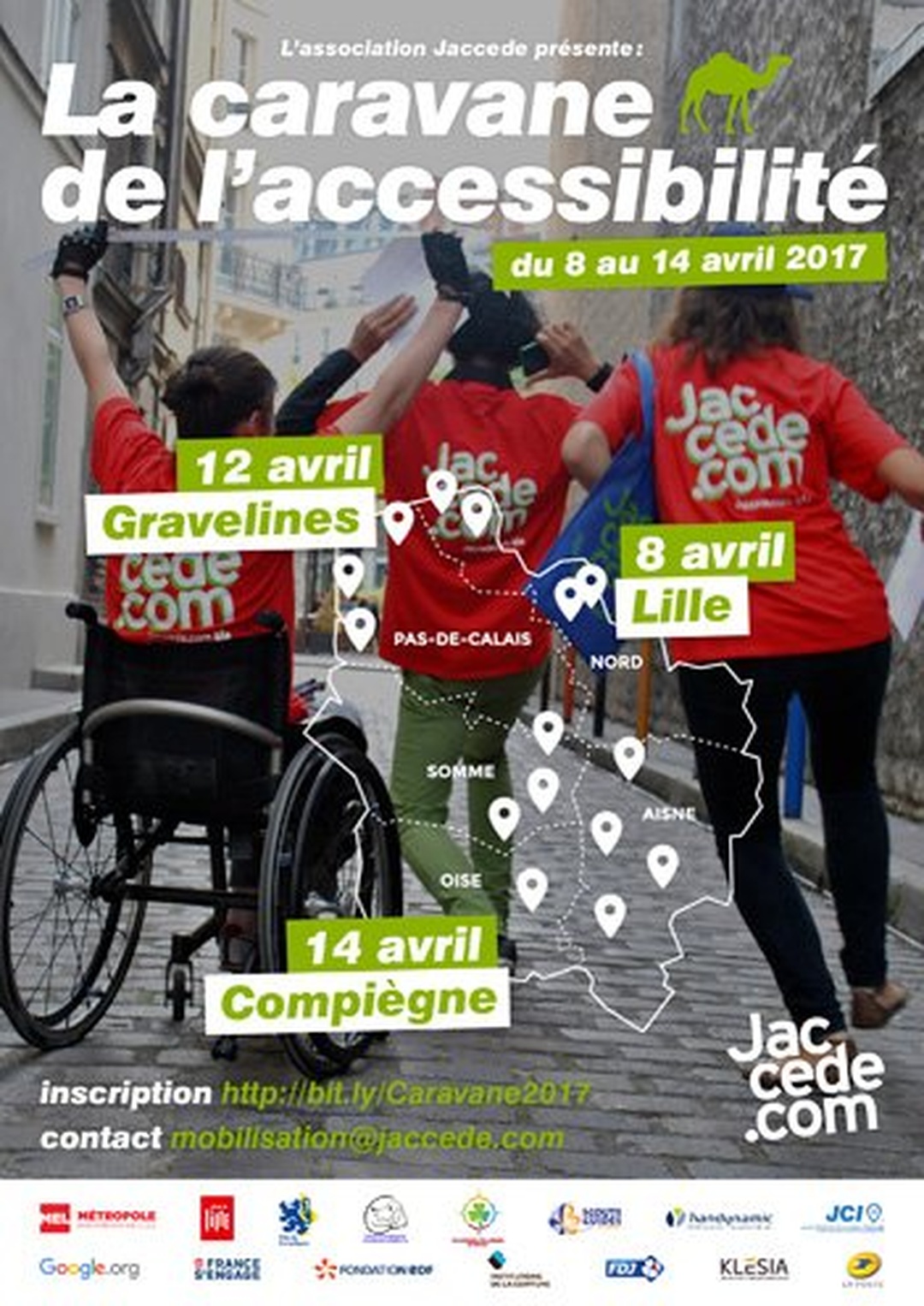 From the 8th to the 14th April, we're heading to the Hauts-de-France region!
Along with local members of the Jaccede community, the Convoy aims to highlight the accessibility of places in the region. Every new bit of information gathered on the Jaccede guide is a new opportunity for people to get around freely!

The Jaccede platform is designed to provide accessibility information on places that are open to the public. Each and every one of us can add real, factual information to the guide, which can be of use to people with limited mobility.
Everyone can properly plan their outings, according to their own, unique mobility, and avoid nasty surprises, worries, or losing hope. Jaccede is an information-based, sustainable, shared solution, based on positive contributions and initiatives.
Everyone can take part all you need is:
the desire to make the world a better place
a few minutes, an hour, a week…however long you can spare :-)

Have all you need? So get on board with the Jaccede movement!
How?
Share information on the accessibility of any place you find yourself in.
Try out any number of our Jaccede challenges (e.g. 'Jaccede Catwalk': collect accessibility info on five clothes shops, three shoe shops, two accessories shops and one perfume shop):


find all of our challenges online soon!



Join in with one of our fun and open information-gathering events, and be rewarded for it! These events are also a great way to meet other Jacceders :-)

Join us at one of our events
Saturday 8th April in Lille: 2pm - 6pm
Wednesday 12th April in Gravelines: 2pm - 6pm
Friday 14th April in Compiègne: 2pm - 6pm
For more info or to sign up: http://bit.ly/Caravane2017
Contact : hannah.beaumont@jaccede.com - +33 6 82 56 20 43
Download the poster (pdf 1Mo)



A huge thank you to our partners!

---
Check out the 'Access Convoy 2016' film (Occitane region) and download the report (9MB pdf, french).